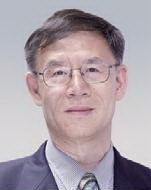 David Zhang
The Hong Kong Polytechnic University
IEEE Life Fellow, IAPR Fellow
David Zhang graduated in Computer Science from Peking University. He received his MSc in 1982 and his PhD in 1985 in both Computer Science from the Harbin Institute of Technology (HIT), respectively. From 1986 to 1988 he was a Postdoctoral Fellow at Tsinghua University and then an Associate Professor at the Academia Sinica, Beijing. In 1994 he received his second PhD in Electrical and Computer Engineering from the University of Waterloo, Ontario, Canada. He has been a Chair Professor at the Hong Kong Polytechnic University where he is the Founding Director of Biometrics Research Centre (UGC/CRC) supported by the Hong Kong SAR Government since 2005. Currently, he is Presidential Chair Professor in Chinese University of Hong Kong (Shenzhen). He also serves as Visiting Chair Professor in Tsinghua University and HIT, and Adjunct Professor in Shanghai Jiao Tong University, Peking University, National University of Defense Technology and the University of Waterloo. He is the Founder and Editor-in-Chief, International Journal of Image and Graphics (IJIG); Book Editor, Springer International Series on Biometrics (KISB); Organizer, the first International Conference on Biometrics Authentication (ICBA); Associate Editor of more than ten international journals including IEEE Transactions and so on. Over past 30 years, he have been working on pattern recognition, image processing and biometrics, where many research results have been awarded and some created directions, including palmprint recognition, computerized TCM and facial beauty analysis, are famous in the world. So far, he has published over 20 monographs, 400 international journal papers and 40 patents from USA/Japan/HK/China. He has been continuously listed as a Highly Cited Researchers in Engineering by Clarivate Analytics (formerly known as Thomson Reuters) in 2014, 2015, 2016, 2017, 2018 and 2019, respectively (http://highlycited.com). He is also ranked 80 with H-Index 108 at Top 1000 Scientists for international Computer Science and Electronics (http://www.guide2research.com/scientists). Professor Zhang is a Croucher Senior Research Fellow, Distinguished Speaker of the IEEE Computer Society, and an IEEE Life Fellow and IAPR Fellow.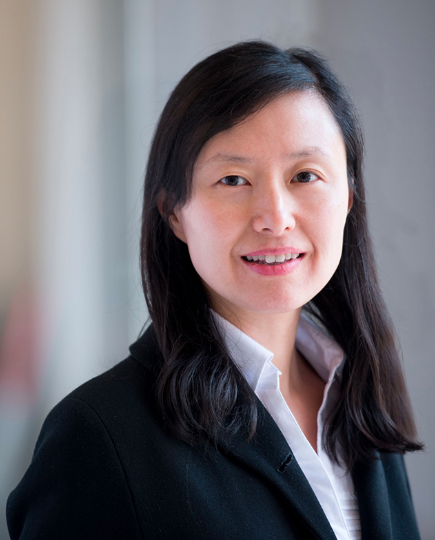 Lili Qiu
The University of Texas at Austin, USA
ACM Fellow, IEEE Fellow, and ACM Distinguished Scientist
Professor Qiu is a member of the Wireless Networking and Communications Group. Her research interests are in Internet and wireless networking. She graduated with a Ph.D. from the computer science department at Cornell University in 2001. She spent 2001-2004 as a researcher at Microsoft Research, Redmond, WA and joined UT Austin in January 2005. Her current research focuses on wireless network management and content distribution in mobile networks. She is named as an ACM Fellow, IEEE Fellow, and ACM Distinguished Scientist. She received an NSF CAREER award and Google Faculty Research Award, and best paper awards at ACM MobiSys'18 and IEEE ICNP'17.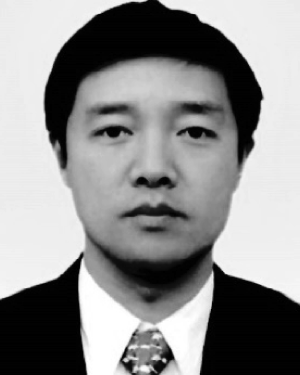 Hai Jin
Huazhong University of Science and Technology
IEEE Fellow, CCF Fellow
Hai Jin received the Ph.D. degree in computer engineering from the Huazhong University of Science and Technology (HUST), China, in 1994. Between 1998 and 2000, he was with The University of Hong Kong. Between 1999 and 2000, he was a Visiting Scholar with the University of Southern California. He is currently a Cheung Kung Scholars' Chair Professor of computer science and engineering with HUST. He has co-authored 15 books and authored over 700 research papers. His research interests include computer architecture, virtualization technology, cluster computing and cloud computing, peer-to-peer computing, network storage, and network security. He was a recipient of the German Academic Exchange Service Fellowship to visit the Technical University of Chemnitz, Germany, in 1996. He received the Excellent Youth Award from the National Science Foundation of China in 2001. He is the Chief Scientist of ChinaGrid, the largest grid computing project in China, the National 973 Basic Research Program Project of Virtualization Technology of Computing System, and Cloud Security.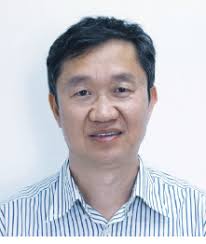 Zhiguo Gong
The University of Macau
Zhiguo GONG is professor at University of Macau. He rceived his Bachelor's degree from Hebei Normal University, China and Master from Peking University, China. His research interests include Machine Learning, Data Mining, Database, Information Retrieval.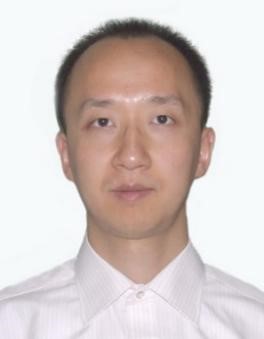 Yucong Duan
Hainan University, China
Yucong Duan is a full professor and director of Data Science and Technology Department at Hainan University. He received the Ph.D. in Software Engineering from Institute of Software, Chinese Academy of Science, China in 2006. He was a Post-doc fellow in School of Software, Tsinghua University, China from 2006-2007. He was a Post-doc fellow in the Software Engineering Laboratory at Pohang University of Science and Technology (POSTECH), South Korea, from 2007-2008. He was a lecturer of Biomedical Engineering Institute, Capital University of Medical Sciences, Beijing, China, from 2008 to 2009. He was a Post-doc fellow in Le2i, CNRS, University of Bourgogne, France, from 2009-2010. He was a postdoc in DISCO, University of Milano Bicocca, Milano, Italy, From 2011 to 2012. He is a senior member of IEEE and CCF. He has published more than 130 international papers and applied more than 120 patents with 26 authorized. His research interests include Software Modeling, Knowledge Engineering, Artificial Intelligence, etc. (Research Group website: http://www.yucongduan.org/)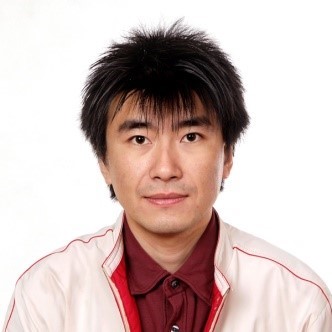 Lei Li
Hefei University of Technology, China
Lei Li is an associate professor of Key Laboratory of Knowledge Engineering with Big Data (Hefei University of Technology) and School of Computer Science and Information Engineering at the Hefei University of Technology, Hefei, China. He received his Bachelor's degree in information and computational science from Jilin University, Changchun, China, in 2004, his Master's degree in applied mathematics from the Memorial University of Newfoundland, St. John's, Canada, in 2006, and his Ph.D. degree in computing from Macquarie University, Sydney, Australia, in 2012. He has published over 80 peer-reviewed papers in prestigious journals and top international conferences including IEEE Transactions on Cybernetics, IEEE Transactions on Services Computing, Knowledge-Based Systems, World Wide Web Journal, Pattern Recognition Letters, AAAI, IJCAI, ICDM, ICSOC and IEEE ICWS. His research interests include graph computing, social computing, data mining and intelligent computing. He is a senior member of IEEE.